The secret crop of the Incas!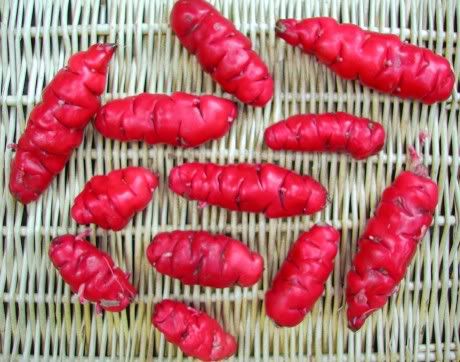 In the cool Andes highlands, only the potato is a more popular root crop than Oca. It's no surprise why the ancient Incas cultivated them for centuries. The striking color and crisp, juicy texture makes them a tempting addition to salads and recipes. These vivid, 3 to 6 inch long roots are pleasantly mild and have a unique flavor - an interesting mix of sweet and tangy, with a nutty overtone. Some refer to Oca as "potatoes that don't need sour cream." They're not potatoes however, but are in the Oxalis family (O. tuberosa). I like to eat them fresh by slicing them into salads, although you can parboil or roast them. Oca is an outstanding rare veggie that is guaranteed to brighten up any meal!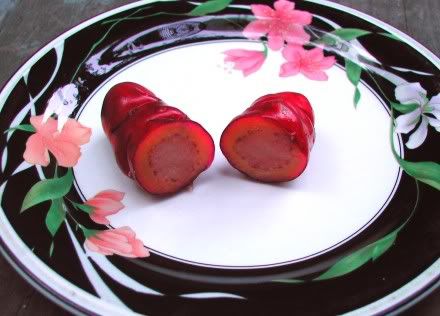 Oca is easy to grow and has similar requirements to potatoes - however they prefer slightly cooler temperatures. It's possible that they won't thrive in areas that regularly get over 85 degrees F (29°C), especially if nights are warm. The tubers are harvested in mid-winter and require protection from freezing temperatures until then.
Oca is easily grown in a pot, indoors or out. Some shade from strong afternoon sun is appreciated. It does not need a lot of sun to thrive. The plants are compact and very attractive. They are also highly productive! Each plant produces many tubers, so save a few and plant them year after year! Full growing tips are here.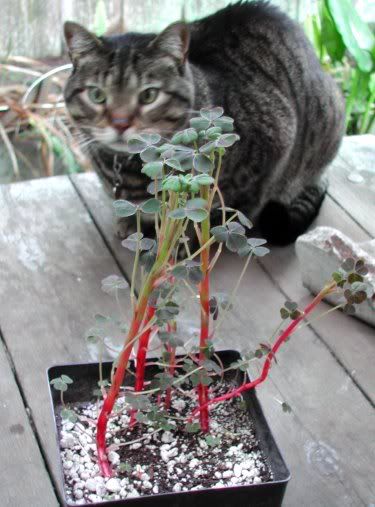 Oca tubers 4 weeks after planting (under the watchful eye of Gordo)